Meet the Institute Summer 2018 Fellows!
The CUNY Urban Food Policy Institute is proud to introduce its five Summer 2018 Fellowship participants! The Fellows – Kathy Liu, Beckett Flynn, Kian Williams, Ayelet Bahary, and Shelby Mosier – are assisting the Institute Directors and staff in pursuing multiple community-based research and action projects focusing on good food jobs, good food procurement, and urban food policies in New York and other cities in the US and internationally. A common theme of their projects is to promote food equity in New York City. Each fellow brings a diverse set of talents and interdisciplinary skills across the fields of public health science, policy, and management as well as ethics, gender studies, psychology, biology, and community development. This summer's Fellowship participants come from the Mailman School of Public Health at Columbia University, the Child and Adolescent Research Development Lab at Brandeis University, and the CUNY School of Public Health and Health Policy. We are thrilled to have them on board!
Ayelet Bahary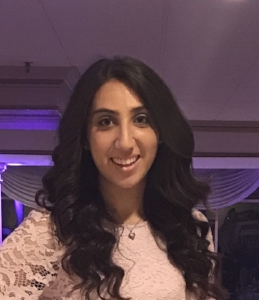 Ayelet studies biology and health policy at Brandeis University, Waltham, MA. Ayelet has previously worked with the Campus Hunger Project to combat hunger on college campuses. She will continue her work this year as she implements a hunger advocacy program at Brandeis University. She is interested in continuing her work in food policy and pursuing a Master's degree in public health. At the Institute, Ayelet has been assisting with developing and implementing a healthy food vendors survey in the context of our good food jobs training program, developing educational materials for our good food jobs training program, designing and expanding electronic databases on food retail and urban food policy, and transcribing interviews conducted with key informants as part of our ongoing good food procurement project research, among other tasks. Ayelet also assisted in authoring a news brief (forthcoming) on the key findings from a NYC food policy audit.
Beckett Flynn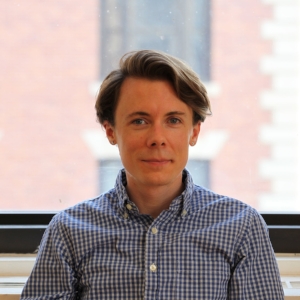 Beckett is a graduate student at the Columbia University Mailman School of Public Health pursuing an MPH in Sociomedical Sciences with a certificate in History, Ethics, and Law. They earned their BA from the University of Virginia in 2011 where they completed majors in Philosophy and Gender Studies as well as a minor in Bioethics. After having worked in various fields, Beckett chose to pursue a degree in public health in order to gain skills and experience to allow them to more effectively work for social justice. At the Institute, Beckett has provided support to several projects and has been directly involved in the testing, revising, and administering of healthy food businesses surveys, transcribing interviews, and the development of a Harlem food store database. They also authored a news brief on the outcomes of the NYC Council's oversight hearing on the Food Retail Expansion to Support Health (FRESH) Program and the Institute's testimony (see also our recent Policy Brief on the topic).
Kathy Liu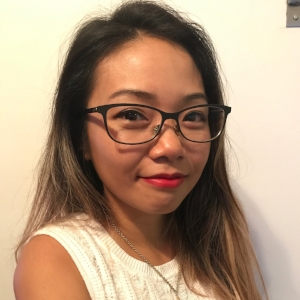 Kathy is a graduate student in Health Policy & Management at the CUNY School of Health and Health Policy with a concentration in Policies and Management. She holds a BA in Psychology from CUNY Hunter College, has ample administrative experience in private outpatient sports medicine settings working closely with patients, providers, and insurances in a clinical environment. In the past three years Kathy has been working as the administrator at Wellness Physical Therapy in Brooklyn, NY overseeing front desk duties, data management, and the preparation of monthly cost benefit analyses, among other activities. At the Institute, Kathy energetically contributed to the design, testing, and execution of our healthy food businesses survey, interacting both with private businesses and institutional partners in East and Central Harlem. Kathy was also involved in multiple outreach activities for our ongoing Good Food Jobs Training Program, survey and interview transcriptions, assisting the Director of Youth and Community Development in creation of educational materials for our Good Food Jobs Training Program; and the development of several databases focusing on food retail in New York City, publicly available data on city-level food system metrics and indicators, as well as international and US urban food system policies.
Shelby Mosier
Shelby is a graduate student at Columbia University Mailman School of Public Health pursuing an MPH degree in Population and Family Health, with a Certificate in Child, Youth, and Families. Shelby is interested in pursuing a career that address child health issues through various programs and policy, including childhood obesity, food and nutrition, adverse childhood experiences, and early child development. After her undergraduate degree at the University of Miami, she served as a White House intern in the Office of the Former First Lady Michelle Obama. She also previously worked at the Alliance for a Healthier Generation on the Strategic Alliance Team where she assisted with various initiatives and partnerships to help combat childhood obesity. At the Institute, Shelby has been involved in the organization, outreach, and implementation of our good food jobs training program and completed interview transcriptions with key players in the NYC area. She also closely followed the development of a database of US and international urban food systems plans and strategies and their related metrics and indicators reports. Among other tasks, Shelby also assisted with field work and the administering of healthy food vendors surveys in East and Central Harlem and the development of a Harlem food store database.
Kian Williams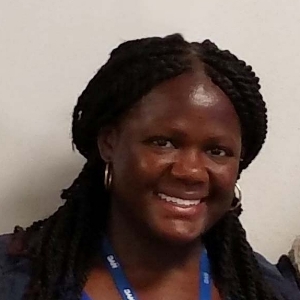 Kian is a graduate student in Environmental and Occupational Health Science at the CUNY School of Health and Health Policy. Over the past ten years, Kian has served as a community development volunteer with the Redemption Group Alliance in Bronx, NY, conducting multiple member interviews and managing communications with donors. More recently, Kian worked at the Bureau of Communicable Disease as a college aide intern where she carried out investigations into multiple concurrent multi-state and local food-borne illness clusters by conducting data assessments, additional interviews, and conferring with epidemiologist on possible contamination sources. Kian is our newest Summer Fellow at the Institute and, so far, has actively been assisting Institute staff with developing summary sheets and revising the curriculum for the good food jobs training program, researching community healthy food guides, laying the groundwork for a new database focusing on farmers markets, and supporting research on recently adopted urban food systems plans and strategies in the US and elsewhere.